2023 Sea Sport Rendezvous – Save the Date!
May 3, 2023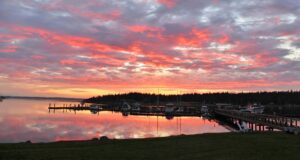 Our 2023 Sea Sport Rendezvous will be held on the weekend of August 18-20th, and this time we're taking it to Lopez Island!
We love the relaxed pace and laid back feeling of Lopez Island and we're excited about hosting our annual rendezvous at the Lopez Islander Resort & Marina this year… in August!  Did we already mention that?  Well, we are pretty excited about the warm, summer weather we can expect in August (knock on wood).
We know those summer calendars fill up fast, so we're hoping you'll save the date and include us in your plans.  If you are interested in joining us at this epic social event, please email julie@nmiboats.com for all the details and how to save your spot.
We hope to see you out on the island!