POWER
We can install any brand and size of motor on the market today, both outboards and inboard/outboards.  Since we are not owned by a motor company, we have the flexibility to install whatever you desire.
Upholstery
All tastes are different so we figure we should honor that.  Our custom upholstery department can cut, shape, mend, hem any type of fabric in any color or size.  We offer a broad range or products to choose from.  We can also build custom cushions depending on body frame and preferences.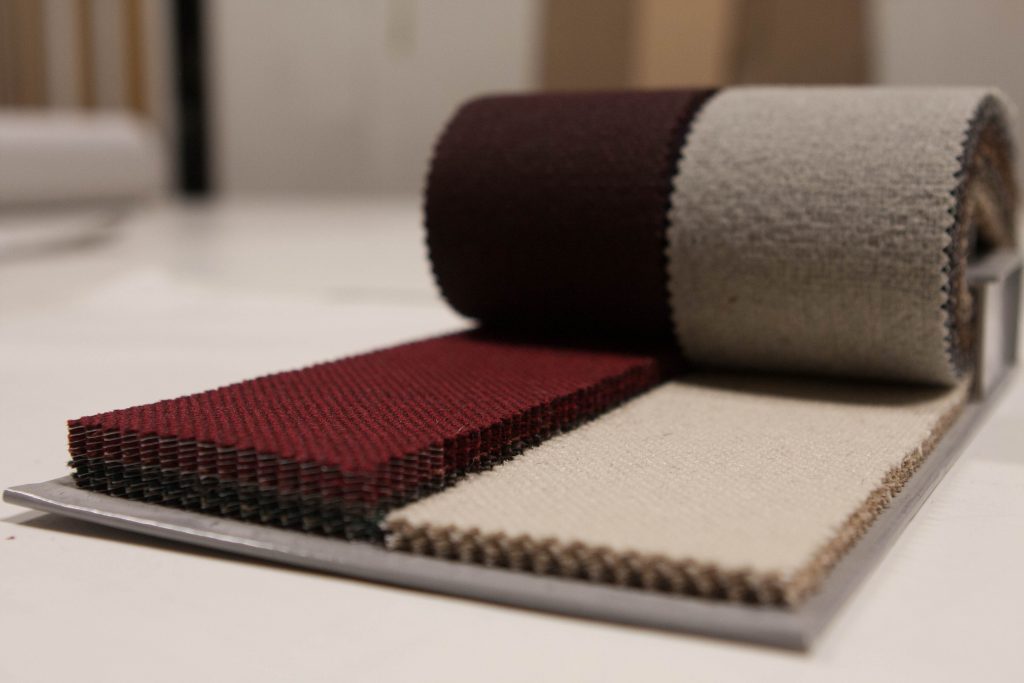 Aesthetics
We all take pride in how we look, and selecting the right color combination for your Sea Sport is often not easy as they all look so glorious.  We can mock up different color options and layouts to fit any desire, as long as the colors are offered by our suppliers.  We match you up with real life color chips to make sure the choice is right for you.
Equipment
There are some really nice additions that you can have us install at the factory, from pole holders to anchor windlasses.  We take you through our equipment lists and talk about locations, operations, and functionality and suit the equipment to your needs, not just to a universal boat specification.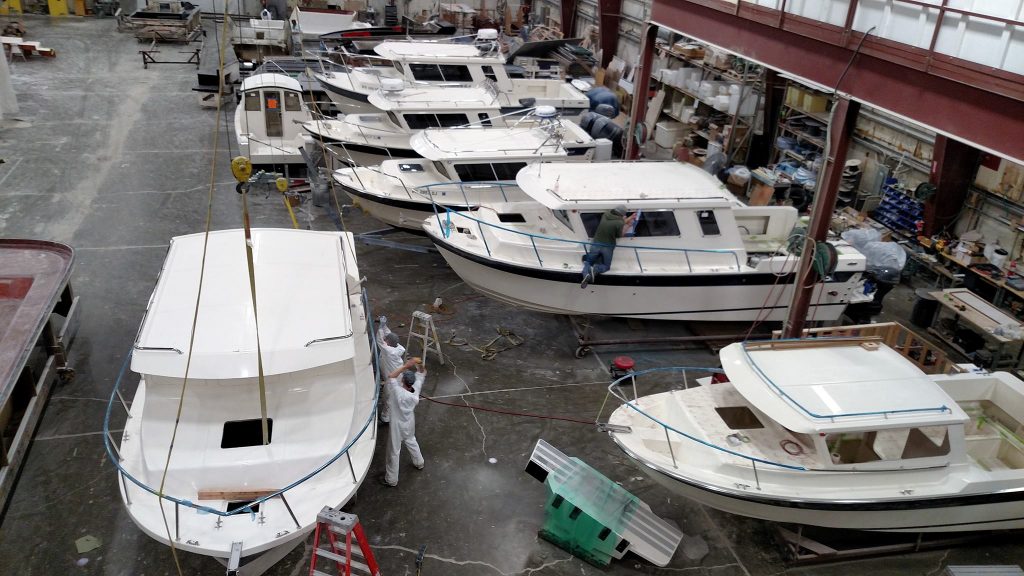 Accessories
Lights, tackle boxes, wood trim are a few of the many options we can discuss getting into the boat at the factory.  We're not a monster factory floor with robots and strict assembly lines.  Our boats are built by hand for each individual owner and getting to this level of detail is what differentiates Sea Sport from the other boats.
Configurations
Sea Sport offers custom interior layouts for all models.  Typical adjustments are bench seating, head locations, quarter berths, height modifications, etc.  Please don't hesitate to ask if you have an idea that you think may work for you and your situation and we'll likely find a way to accommodate.  Again, this is what sets Sea Sport apart from our competition – custom boats for the custom boat owner.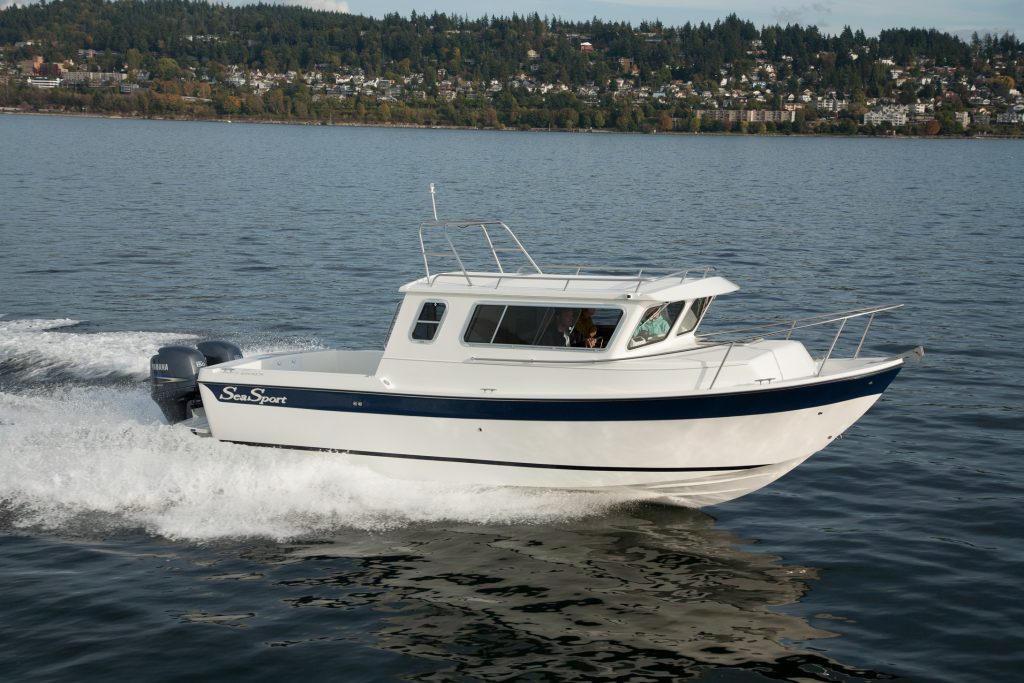 Related FAQs
Can you customize the interior (tables, fabric, layout, locations, components, etc.)?
Yes, everything is customizable.  Speak to your sales rep. about options and ideas and we'll build you the perfect Sea Sport.
Can I order from the factory?
We would be happy to answer any technical questions at the factory, but we use our dealer network for boat sales.
What power can be installed at the factory on my Sea Sport?
We leave the motor selection up to you as we respect the personal preference and local service facilities of our customers.  We aren't owned by a conglomerate that only offers one type of motor. We have technicians certified in the 5 major engine brands and can pre-rig any motor manufacturer.
How do I get spare/replacement parts?
Email parts@nmiboats.com and someone will assist you within 48 hours.  This includes boat decals.
How do I select the correct propeller for my boat?
Each Sea Sport is a little different and we have a good feel for how each engine should perform from prop pitch to RPM output.  Notify your local dealer or email us at the factory and we'll make sure you're taken care of.