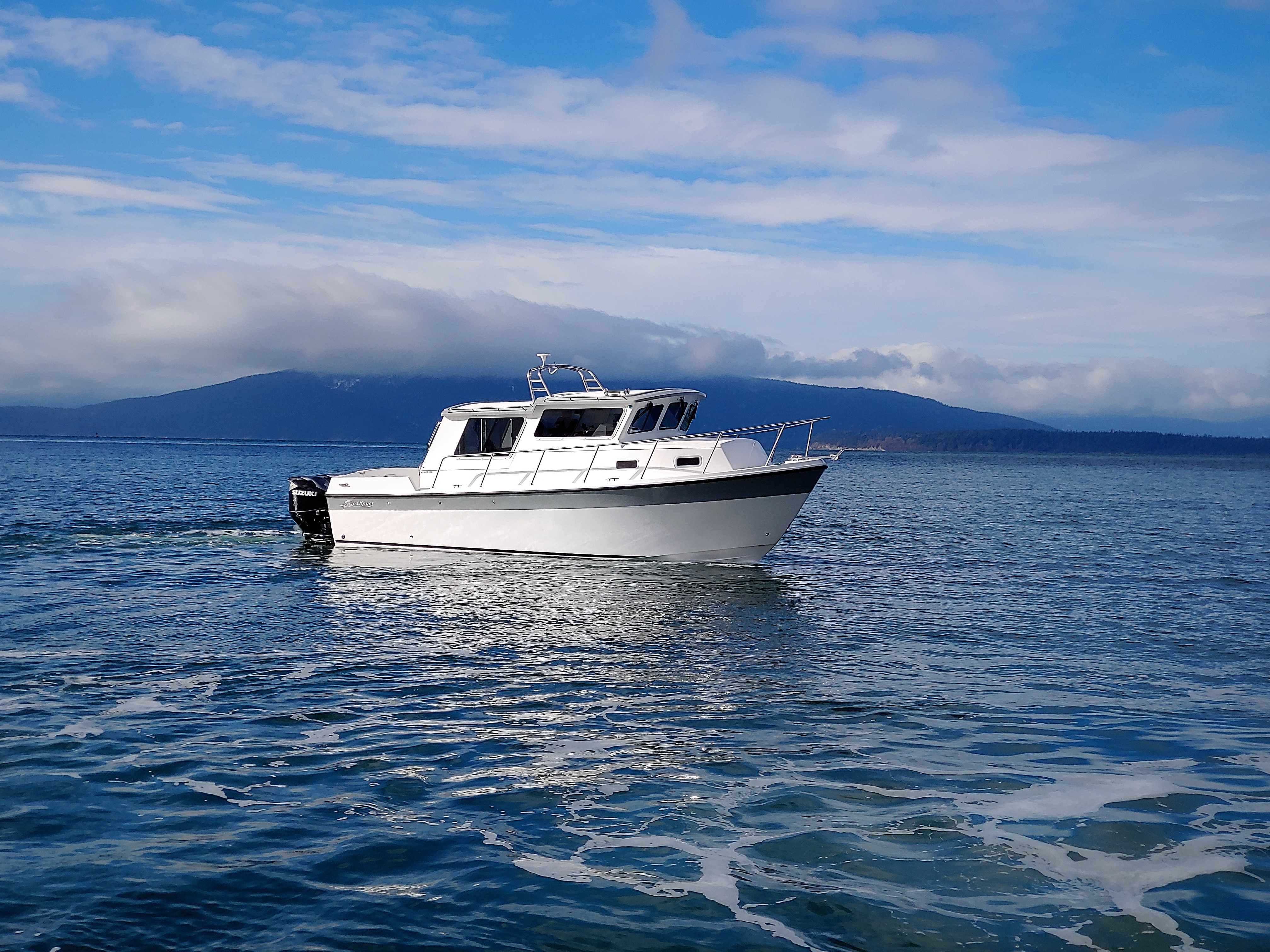 Voyager 3000 Reviewed
July 9, 2019
We're loyal readers of Pacific Yachting Magazine. Pacific Yachting Magazine is a must-read publication for any Pacific Northwest boater looking for informative articles about the latest technologies, what's new in the boating world, where the hot spots are, tips and tricks, events, and so much more.
Recently, we were lucky enough to spend a day with Peter Robson of Pacific Yachting Magazine. Peter's objective: to spend some time on the water in our Sea Sport Voyager 3000 to see what she's about. How could we possibly refuse an opportunity to show off one of our favorites? Really, any excuse to get on the water is good enough for us.
From "jumping on the floors" to "banging on the interior fibreglass", Peter knows from experience what to test and investigate. He knows exactly the questions to ask and the seemingly small details to investigate. Our test run and conversation led to a featured review of our Voyager 3000 in the July 2019 issue of Pacific Yachting Magazine. Color us humbled.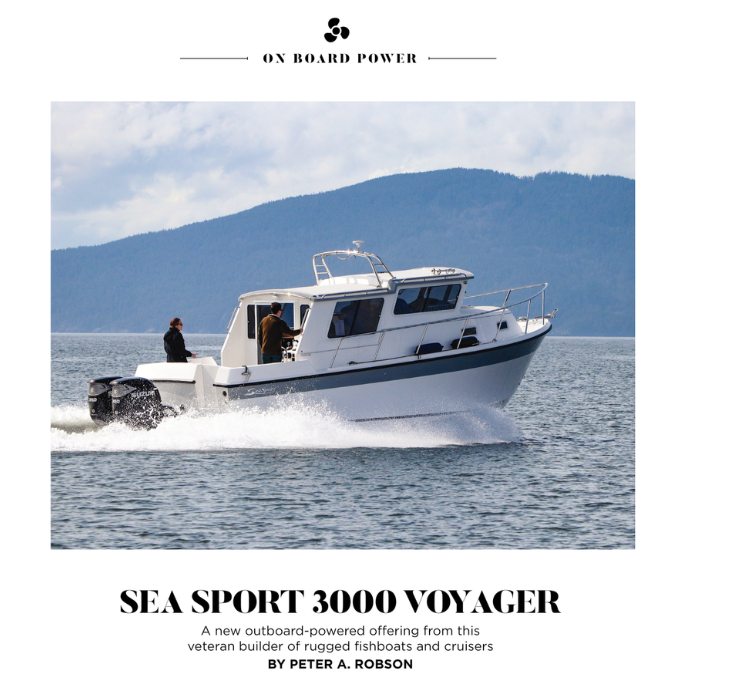 "One of the construction features that impressed me the most was the rock-solid feel to everything," says Peter. "There was absolutely no give when I jumped on the floors or banged on the interior fibreglass. This is in part due to the generous use of fibreglass core materials such as high-density structural foam, honeycomb foam and coosa board."
We build Sea Sports to be rugged, and we're glad it shows.
Peter also noted that our redesign for outboard power has "the added benefit of also increasing stability". Stable, rugged, and performant — our Voyager 3000 can hold its own in the roughest of waters.
To read Peter's full 6 page review (and we highly recommend you do so), head to Pacific Yachting Magazine and look for the July 2019 issue.