Watch Our Step
December 20, 2019
At Sea Sport, we're always looking for new customizations to offer our customers. You're going to be spending a lot of time on your Sea Sport, and it's our goal to make sure your Sea Sport has the right amount of oomph to get you moving, the aesthetic that appeals to you, and the tools and equipment you need to slay the fish, cruise around, or just have fun. Customization means you get exactly what you want and need.
Enter our latest customization option; GatorStep. GatorStep manufactures non-skid options for the marine industry.
GatorStep products have a variety of benefits.
They look good.
They add comfort to horizontal and vertical surfaces when leaning against them.
They are stain resistant.
They provide a safe non-slip surface.
They help protect your Sea Sport from harmful UV rays.
They come in many different colors and sizes.
We recently installed GatorStep on the deck of a 32' Pacific. We must admit, it looks darn good.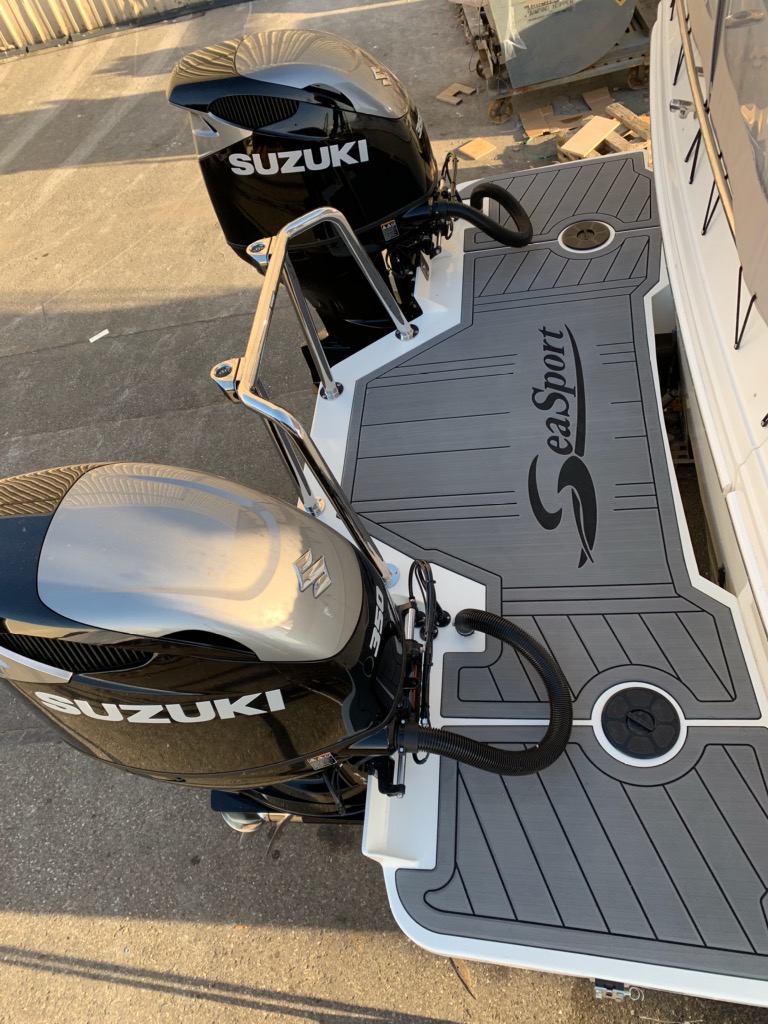 If you're considering a Sea Sport, talk to your local dealer about how to customize it to make it fit your lifestyle and needs.